Mission Pilot Astronaut on Inspiration4 Mission, Afrobotica Space Artist, Space Chef, Educator, Geologist
NASA Astronaut, Pilot of STS-1, the first flight of the space shuttle on April 12, 1981
Co-Founder of Yuri's Night, former CEO of Virgin Galactic
Executive Director of Yuri's Night, President of Nova Bailey Consulting, proficient at flips in zero gravity
The party starts at 4pm PT (23:00 UTC)
* Times are approximate. Stay tuned for a ton of surprises!
Event Kick off with Queen Guitarist, Brian May
Welcome from Yuri's Night Founders Loretta and George Whitesides
Transformational Power of Space (Cady Coleman, Trevor Beattie, Wasfia Nasreen, Andrew Maynard)
Richard Garriott & Luca Parmitano swap space stories
Talking with The Expanse (Nadine Nicole and Wes Chatham)
Frank White and the High Frontier Documentary about Gerard K. O'Neill
JPL Mars Helicopter w/ Diana Trujillo & Karen Lee
Think Trek (Rod Roddenberry, Sister Peace, Robert Picardo)
Cosmic Odyssey Scholarship (Tim Dodd, Simone Giertz, Niko Blanks)
Paragon Space (Grant Anderson and Bailey Burns)
From Analog to Astronaut (Inspiration4 Astronaut Dr. Sian Proctor, MaryLiz Bender, Hillary Coe)
Inspiration4 Astronaut Chris Sembroski
Spirit of Yuri's Night Award
60 for 60- Astronauts of the world tribute to Yuri
Your backstage VIP pass gets you access to our kicking after-party with the world class NERVO twins DJ's, followed by Mr. C!
Richard West aka "Mr. C" is an English house music DJ, producer and rapper.
Electronic dance music's first sisters – Mim and Liv Nervo of NERVO – are the all-time top-ranking female DJs in the world.
With a backstage pass, you can mingle with our backstage ambassadors!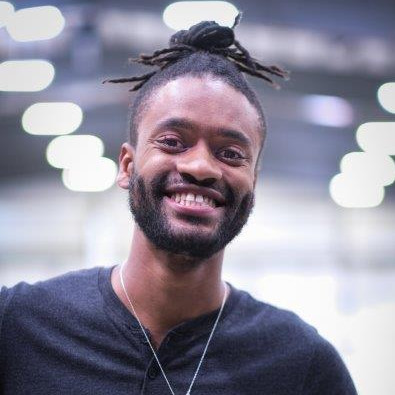 Rocket Scientist at Virgin Galactic
Space Foundation, Stardom Space, and Explore Mars
Virtual humanoid NFT cyberartist
Analog Astronaut, Aerospace Systems Engineer
One More Orbit world record holder, VR cinematographer
Photographer, writer, inventor, Drink-bot builder, zero gravity cocktail enthusiast
Astrophysicist & Women's Health Advocate
Co-host of the AirSpace podcast from the Smithsonian National Air & Space Museum, flight suit enthusiast
Producer of the AirSpace podcast from the Smithsonian National Air & Space Museum, public radio enthusiast
Planetary geologist, co-host of the AirSpace podcast from the Smithsonian National Air & Space Museum
Astrophysicist, Planetary Scientist, Author of Mars 3Ds
Christa McAuliffe archivist
Manager of Programs, producer of the AirSpace podcast from the Smithsonian National Air & Space Museum
Space Policy Research Analyst
"The Cosmobiologist" — astrobiologist and communicator of science
This year we are working with the online resource site OK Go Sandbox to support a collaborative art and music project that will debut on the Livestream!
Check out OK Go Sandbox for more information on the project and loads of educational resources based on the incredible music videos from the band OK Go. (Our favorite is Upside Down and Inside Out, filmed in free-fall onboard a parabolic aircraft!)
This is YOUR Yuri's Night party!
Host your own chat room or video watch party with friends!
Ask questions on the YouTube Livestream chat and get them answered during the show.
Dress to impress in your best space outfit!
Share a photo of your costume on social media and you could win a prize.
Invite everyone you know to join in the fun!
Want to show off your love of space all year long?
Just can't resist the urge to slap an iridescent space sticker on something?
Grab your Yuri's Night swag from our collection on ChopShopStore.com!
Images from the 2020 Livestream